We're going to Florida to see Daddy and Alligators!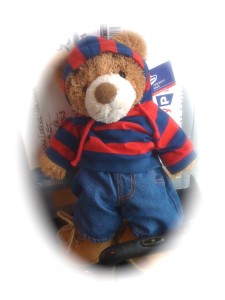 Are we Reeaallly going to Florida, Mommy?
I've been waiting Soooo Long!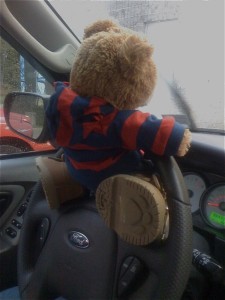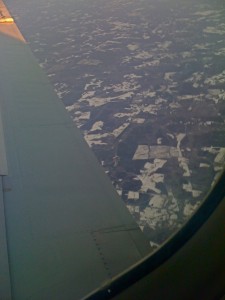 There's still Snow and it is Cold here, Mommy. Florida is Warm, right?
Yes, Ryan. Daddy said it will be Nice and Warm for our Vacation.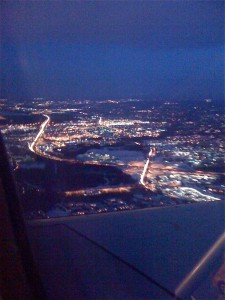 It's getting Dark, Mommy. When will we be in Florida?
We'll be in Florida Late Tonight, Ryan. Why don't you Rest? It is a Long Trip and you're Sleepy.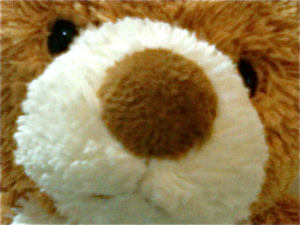 Good morning, Ryan. We're with Daddy in Florida!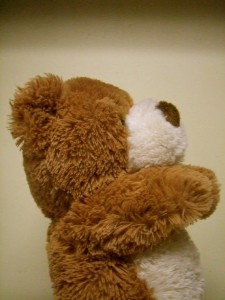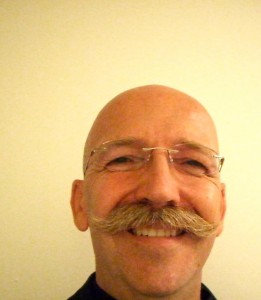 Good Morning, Ryan! I'm Soooo Happy to See You and Mommy!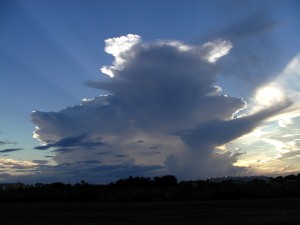 Look outside, Ryan. The Sun is coming up.
It looks like a
Bear-ry
nice Day!!!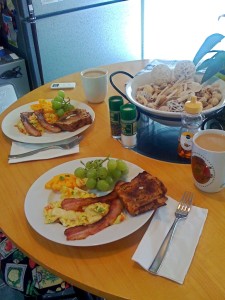 Before we go to the Park to see Alligators we have to eat a Good Breakfast.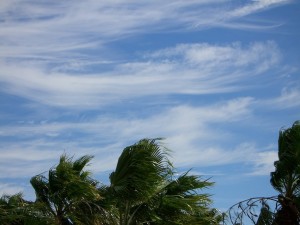 Let's go see Alligators, Now, Daddy.
Wanna' see some Alligators, Mommy?
First, Mommy and Daddy have to pack a Lunch for the Park, Ryan. Then we will go.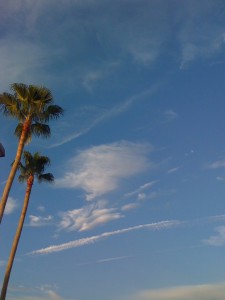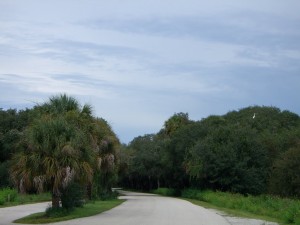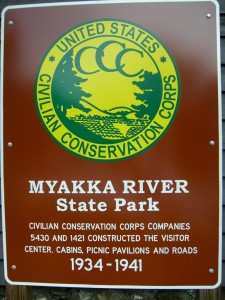 We are at Myakka River State Park, in Sarasota, Florida.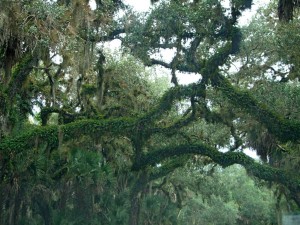 Yes, Ryan. These are Pretty Trees.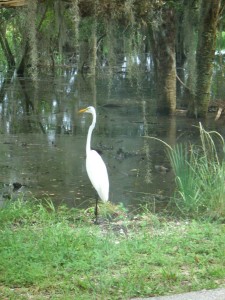 Look, Mommy. There is a Big White Bird.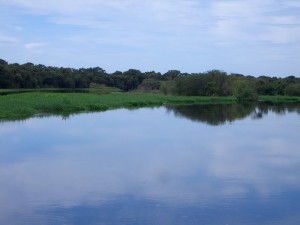 Here is the Myakka River, Ryan.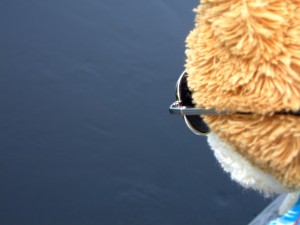 I can't see the Alligators, Daddy. Where are the Alligators?
We will have to go Look for them, Ryan. Let's eat Lunch First.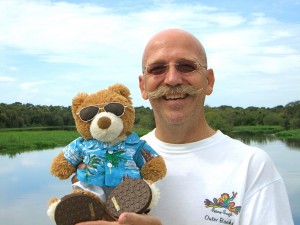 I see that Mommy got you New Shorts and New Sandals. Try to keep them Dry.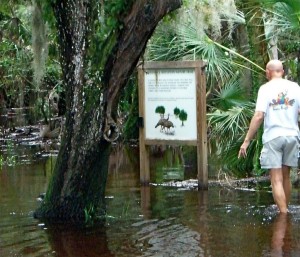 Let's look in here for Alligators. The Water is Shallow and we may find some Baby Alligators.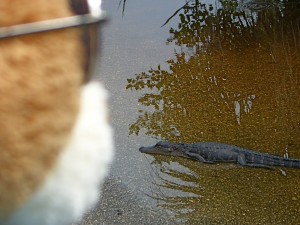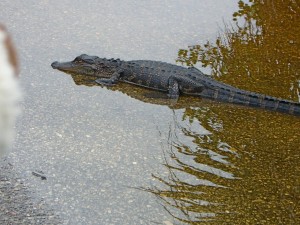 That is a Young Alligator, Ryan. He is about three foot long. He is Warming Himself in the Sun.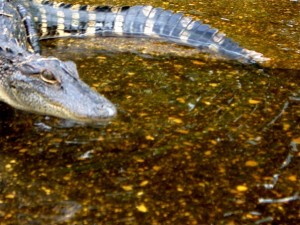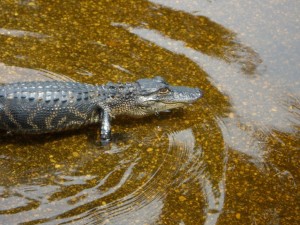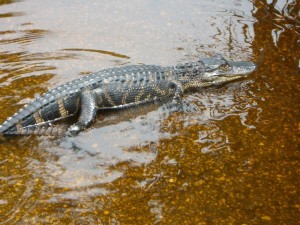 He is Running Away from us because I am Larger than him and he is little bit Afraid.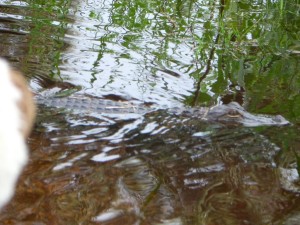 Let's try to get Closer, Ryan. This is your First Time Seeing an Alligator!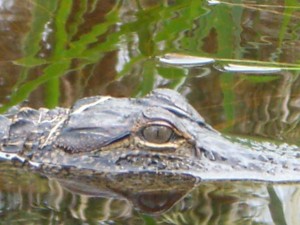 Daddy– he has a Really Big Mouth– and TEETH!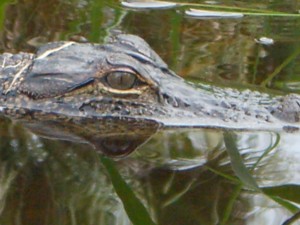 He's Beautiful. If we move Very Slowly, we can get Closer…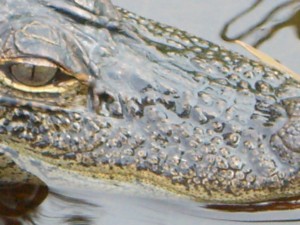 DAAAADDDYYY!!! MOMMMMMMY!!!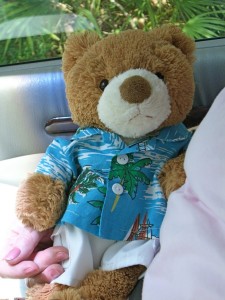 Mommy– Daddy Scared me!!!
I just want to Look at
Pictures
of Alligators from now on.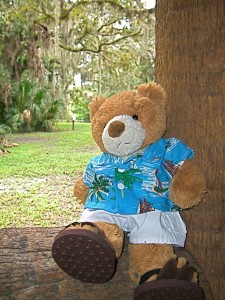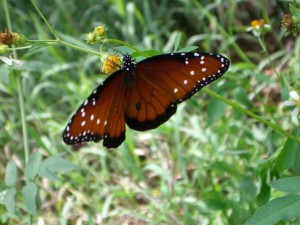 What are they Doing, Daddy?
They are Drinking Nectar from those Flowers. Nectar is a Sweet Flower Juice.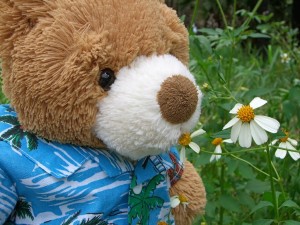 Look, Mommy! I am Drinking Sweet Nectar too– just like the Butterflies.
Will this make me a Sweet Bear?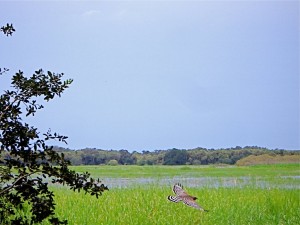 Look, Ryan. There is a Hawk!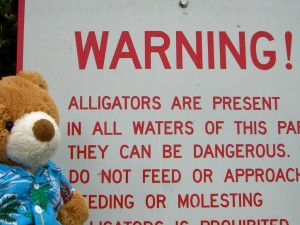 Look, Daddy. There is a Sign!
What does the Sign Say, Mommy?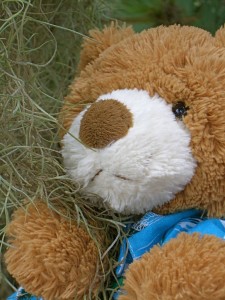 Ohhhhh…
Daddy! Those Alligators could have EATTEN me!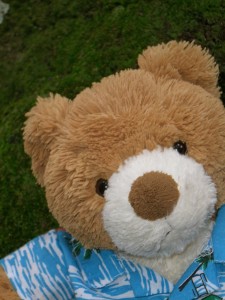 Mommy. Daddy. I have Seen enough Alligators for Today. Can we go Home, Please?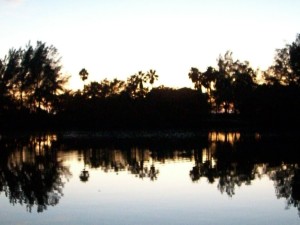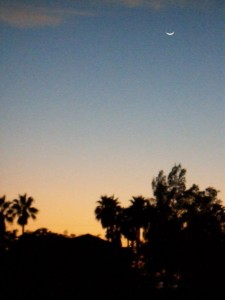 I like Florida, Daddy. And I Love you and Mommy!
Today, I had a Scary-Fun Day!