Mommy's Day… SURPRISE ! *
Goodnight, Pinkie…
Goodnight, Mommy (hee-hee…)
Goodnight, Ryan…
G'nite, Mommy (tee-hee…)
You Ready, Ryan?
I'm Ready, Pinkie!
No, Daddy. It's a * SURPRISE ! *
Wow! That's a Big Strawberry, Dad!
I've Got Two Strawberries, Ryan!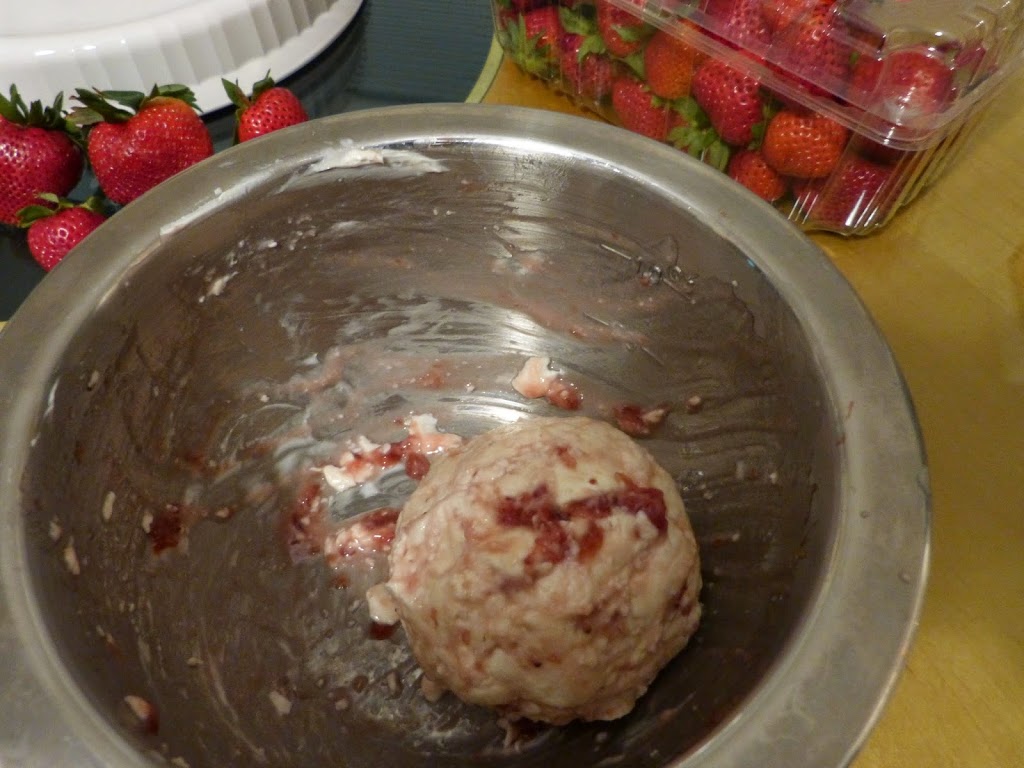 Dad! I've Cut my Strawberry into Small Slices Also!
I've even Pushed on it and Fanned it Out!
Use My Strawberry Next, Please.
I've Cut Out This Design that you Showed me, Daddy…
I've Cut One, Too!
Use Mine, Please!!
Thanks for Your Help, Dad! Some Things are Just Too Difficult Without a Little Help!
I'm Really Tired Now!
Me too, Dad. In Fact, I'm Exhausted!!
Z-z-z-z-z…
Z-z-z-z – Z-z-z-z
Happy Mother's Day, Mommie!!!!!
Oh– this is Delicious, Kids!! Thank You Both!