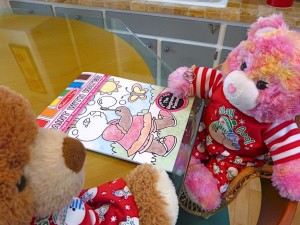 What'cha doing, Pinkie?
I'm going to Color, Ryan.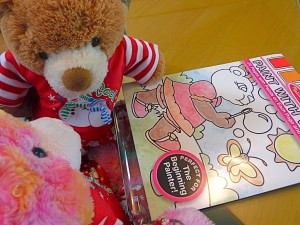 Would you Like to Color with me in my New Coloring Book
that I got for Christmas?
Sure, Pinkie! Thank you Very Much!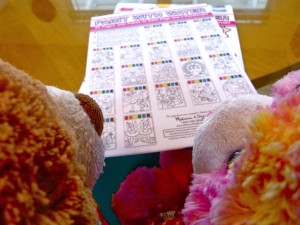 Which Picture would you Like to Color, Ryan?
Well– I like the Outdoors, so I'd Like to Color the Picture
with the Deer in it.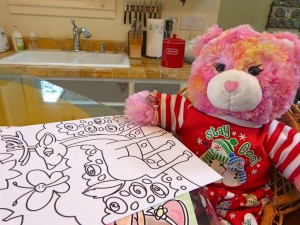 O.K., Ryan. Here you go.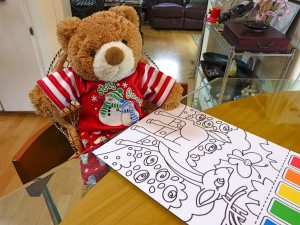 Thanks, Pinkie!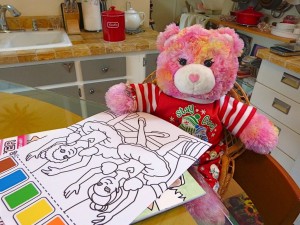 I'm Going to Color the Picture of the Ballerinas– since I Like to Dance.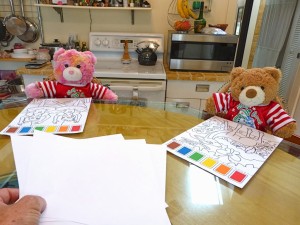 Kids– you had better Put Down some Paper
or Mom will be Upset if you Get Paint on the Table…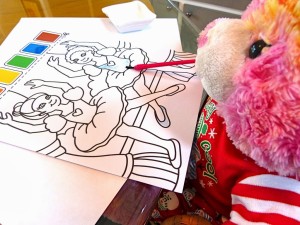 Thanks, Dad!
La-de-da-de-da-de-duh…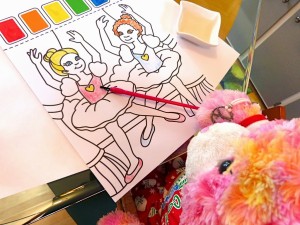 La-de-da-de-da-de-dee…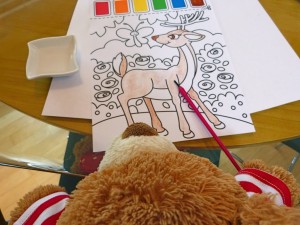 Do-do-do… de-de-dee…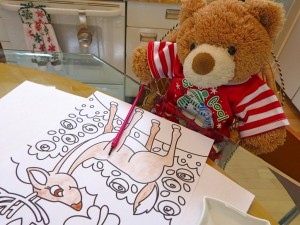 Do-do… do-de-dee-dee…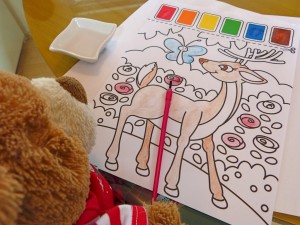 Dee-dee-dee… de dum…
Great, Dad!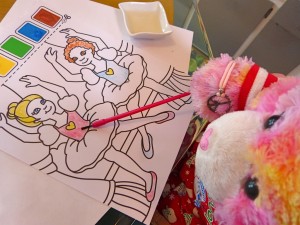 La-da-duh…
Splendid, Dad! My Ballerinas are Looking Beautiful in their Tutus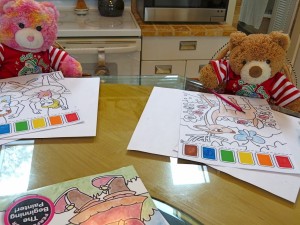 This is Fun, Pinkie!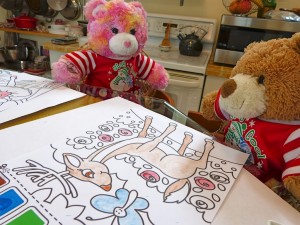 Thanks for Sharing
One of your Christmas Gifts with me!