Ryan's Beach Hike (A Morning with Daddy)
Daddy had a morning off. He said, "Let's go for a Hike"!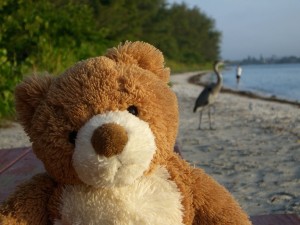 We're going hiking at the Beach, Daddy?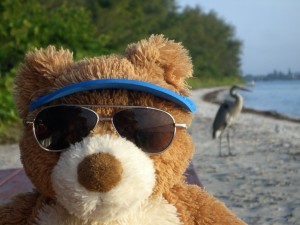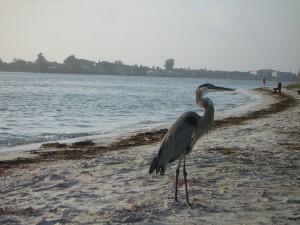 Oh– look! A Great Blue Heron.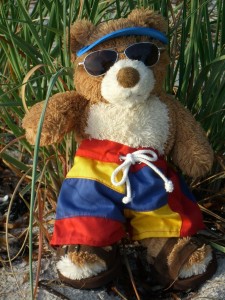 This is Fun, Daddy. Let's see what we can find.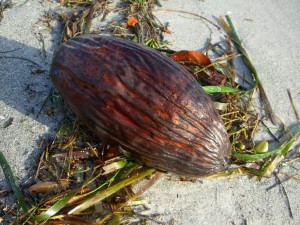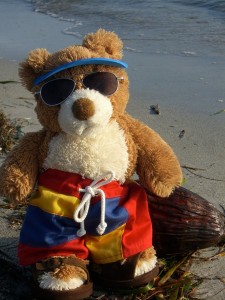 It is a Coconut Ryan. It will grow into a Coconut Palm Tree.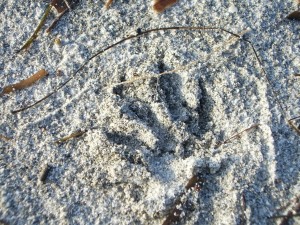 Look, Ryan! Raccoon tracks.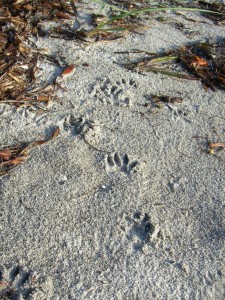 Let's see where they go, Daddy?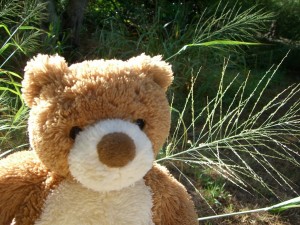 They went into the Woods, Daddy.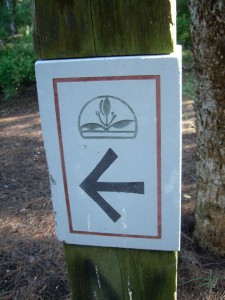 A sign. Let's see where it takes us, Ryan.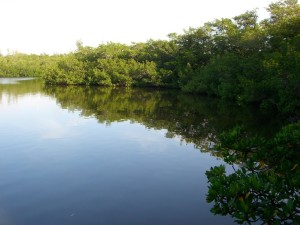 Oh! This is such a beautiful Bay. Let's stay and visit for awhile.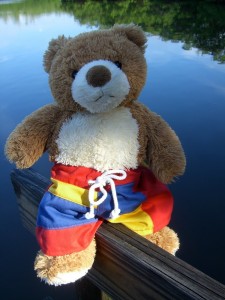 Daddy. It is Beautiful here.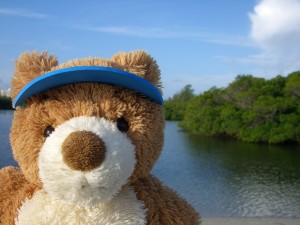 Put your Visor back on, Ryan. We will walk along the beach.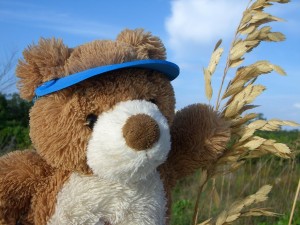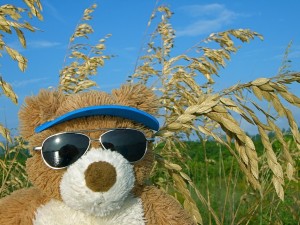 Those are Sea Oats, Ryan. Birds and mice eat them.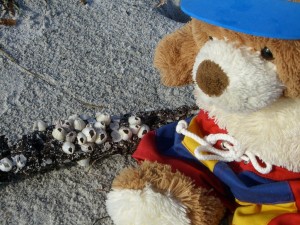 What did you find there, Ryan?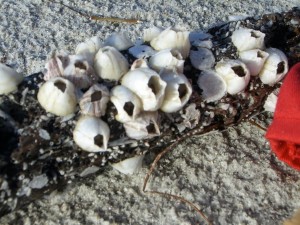 Those are Barnacles. Tiny animals live inside those shells.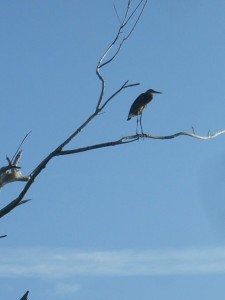 Look up in the tree, Ryan.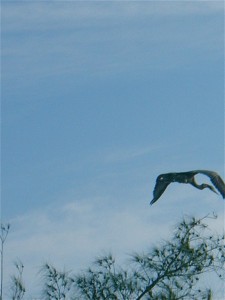 G'bye Great Blue Heron. Bye Beach.