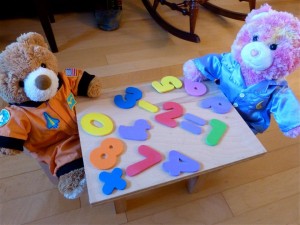 Ryan– Pinkie– come See This…
One of Our Facebook Friends is Talking about Space Food!!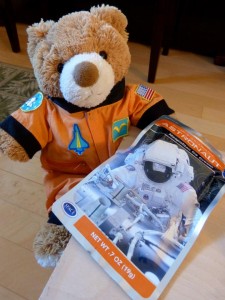 ….*SURPRISE*…. Space Food, Ryan!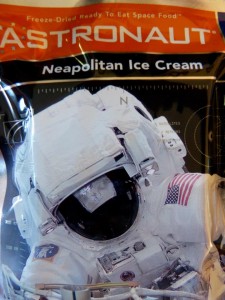 Space Food that is also Ice Cream!
Here's One for Pinkie!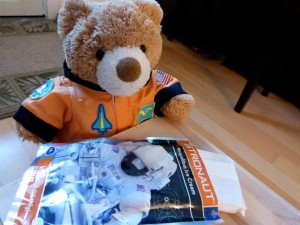 Ah–– Pinkie… Maybe you want to Try it First?!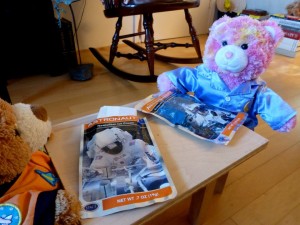 Oh– that's O.K., Ryan… you go Right on Ahead!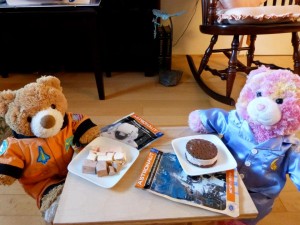 C'mon, guys! It's *REAL* Ice Cream…
that has been Freeze Dried.
They Just Took the Water Out of It…
(so that it would be Lighter because it is Extremely Expensive to Carry any Weight Up into Space).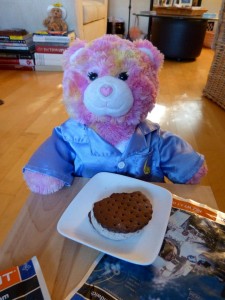 It's Good, Daddy! … Try yours, Ryan!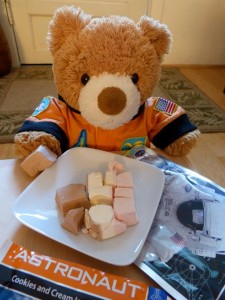 Hey! It Tastes like Ice Cream… but Look––
I can Drop Some on the Table and Mom won't Yell at me 'cause it Does Not MELT!!!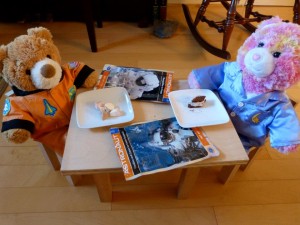 Thanks Daddy, for a Delicious Surprise!